The shop was a disaster area so a couple days were spent cleaning & hauling stuff out to the barn for winter.
....I think a day was spent just sweeping the floor

BELOW: The shelf after getting cleaned off. These engines still need some work.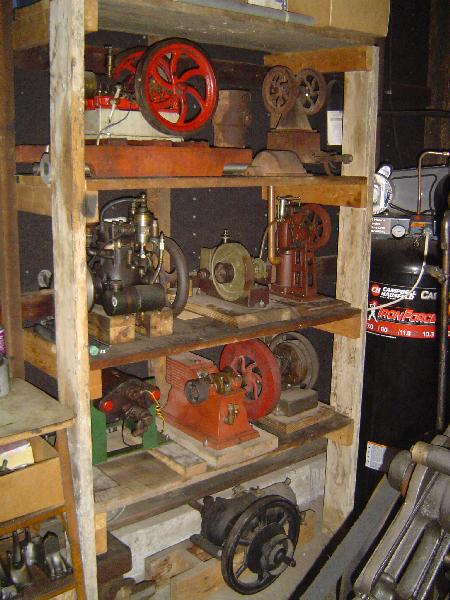 I`d post more picts of the rest of the shop but if you didn`t see it before you`d still think it was a mess.....